This week's feature is with Emily of
I Love My Classroom.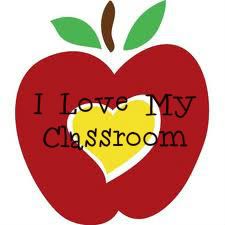 Tell us a little about yourself. What do you like to do in your free time? What grade/subject do you teach? Details, details, details!!
This year will be my 13th year of teaching.
I teach 4th grade in CA.
I love teaching CA History.
I have been married for 10 years and have 3 sons - ages 8, 6, and 2.
I love to cook and bake recipes, lately they are all from Pinterest.
I love reading!
Why did you decide to become a teacher blogger?
I decided to become a teacher blogger when all my teaching stuff exploded from my family blog. I decided to become a blogger in general because I like to share everything I've learned. My teammates at school were always getting emails from me in the middle of the night with resources I had found, so I figured that maybe someone else would also like to hear about them too.
When I visit your blog what will I find? (What do you like to blog about?)
I like to make teaching as easy as possible - meaning that if there is a way to work smarter, not harder - I want to find it. When you visit my blog, you will find that I like to share resources that I've found and that I've created.
What inspires you?
My boys inspire me... they are so full of life, so full of energy... they love being little helpers, and they love school. They are the best of friends and would do anything for each other.
What are three professional resources you can't live without?
3 things I can't live without would be my now!Board, Daily 5 and CAFE books (yes, I'm counting them as one thing), and my Ladibug (document camera). I love technology!
What else would you like to tell us?
I have enjoyed blogging, but I also enjoying reading everything from everyone else. The bloggers out there are very talented, and I believe that they have helped me to become a better teacher. Thank you for your wisdom.
Please head on over to Emily's blog and give her some love!